NM's Sigma Labs partners with 3-D printing giant
Sigma Labs just signed a deal to work with one of the giants in the 3-D printing space.
The Santa Fe-based company announced Monday it is signing a contract to work with Siemens Industrial Turbomachinery AB of Sweden.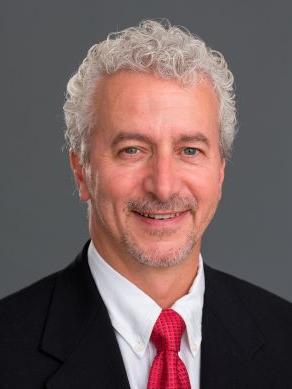 Mark Cola, CEO of Sigma Labs, said the company has signed an agreement with Siemens… more
Mark Cola, CEO of Sigma, said Siemens contacted the company earlier this year about helping with quality assurance as its 3-D manufacturing demand grows. Sigma will provide statistical process control and assure part quality for Siemens burner repairs and set the stage for productivity optimization.
"We are very delighted," Cola said about the new deal. "This is a perfect fit for Sigma Labs."
While it won't mean any additional jobs initially, Cola said going forward as the company meets its milestones for the next six months, it could turn into a bigger opportunity. The company has 11 employees.
Siemens is one of the giant global players in the 3-D space.
"We're pleased to have them as a new customer, to take a hold of our technology," Cola said.
Sigma's technology and software helps 3-D printing customers ensure quality control and assurance during manufacturing, as opposed to checking a product's quality after it's manufactured. Checking quality during manufacturing helps increase turnaround times. Using 3-D printing, Siemens has been able to reduce its turnaround manufacturing time of burner repairs parts twelvefold.
Sigma hopes to deploy the new contract by the end of the year. Cola declined to give a dollar amount for the new deal but said it's a "modest deal" for the company.
Siemens applies additive manufacturing across its gas turbine operations, and Sigma will assist it in providing high-quality 3-D printed components for such applications.
The 3-D printing industry is expected to grow from $16 billion in 2016 to $36 billion in 2020. Business First recently reported on Sigma's effort to fill a big gap in that market.
505.348.8323 | cortiz@bizjournals.com